Students track wild animals at the Middle School!
Saint Peter Middle School Science teachers Jason Toupence and Megan Gebur helped 6th grade students learn about telemetry this week with a cool experiment from the San Diego Zoo.
Telemetry uses radio waves to transmit data from a sensor to a piece of equipment that will record and measure electrical data (such as voltage or currents) or physical data (such as temperature or pressure).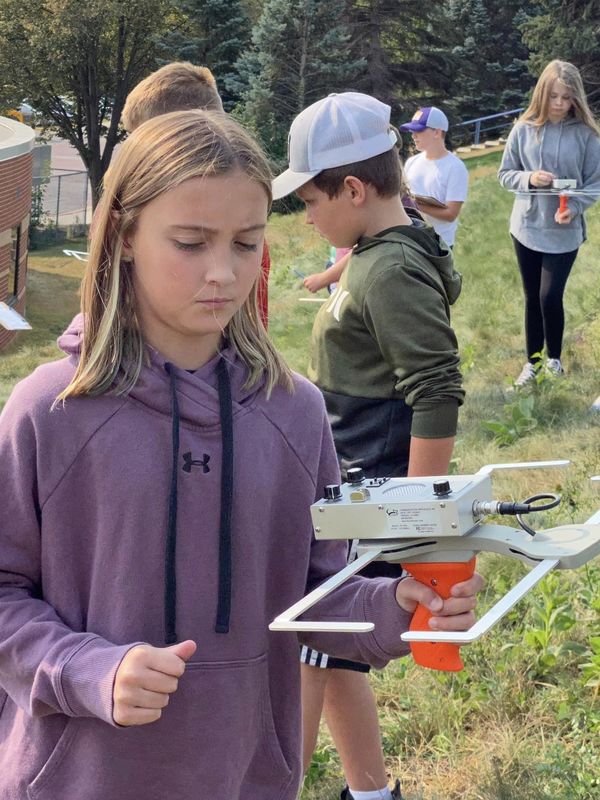 Students used the equipment to track and locate sensors that had been attached to (stuffed animal) frogs. This simulated exactly how scientists study animals in the wild. They were given specific data to collect about the animals regarding size and weight. After their field data was collected they then created a report on endangered species in Minnesota.
After attending a conference from the San Diego Wildlife Alliance, Toupence submitted a request to use the telemetry experiment at Saint Peter Middle School. "It was the best professional development I've ever been to. I even got to pet a rhinoceros!" Toupence explained. After experiments are complete the kit will then be sent to the next school on the list in Arizona.
There's always something cool going on at Saint Peter Schools!